Camp MTB Adapt
The Sunnaas Foundation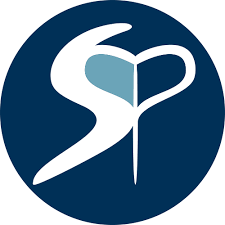 First of all, MTB Adapt is proud to announce we have partnered up with The Sunnaas Foundation, which is a non-profit foundation that runs projects that help people to cope with serious injuries, with a focus on reintegration into society. The Sunnaas Foundation runs several active rehabilitation camps and from now on Camp MTB Adapt will be a part of their program. 
Beginners course
Camp Mountain Bike (MTB) Adapt is a beginner's course for those who want to start with adaptive mountain biking on 3 or 4 wheels. At this camp, you get to try out mountain biking in safe surroundings with support from experienced assistant riders that helps out on the trails. Mentors (people living with a disability) will also be present to guide you, give technique tips and share their experiences of living with a spinal cord injury and being out in nature on a bike. You will get help with everything that is bike-related from our experienced assistant riders and mentors. For example you get help if you get a flat tire or help to transfer to a bicycle if you need it. If you need assistance with personal care, you must bring someone who can help you.
At the camp, you will have the opportunity to test both gravel, trail and downhill biking. You will also get the opportunity to try several different bikes so you know which bike to buy or apply for. We will do our utmost to ensure that you have access to a bike throughout the weekend. If you already have a bike, bring it with you.
June 30th – July 2nd 2023
Camp MTB Adapt take place at Trysil and takes place this year from June 30th  to July 2nd. Feel free to bring a family member, your children, a friend or a spouse who wants to go biking with you. We will stay at the Radisson Blu Trysil, which is right in the heart of the trysil bike park. The camp starts on Friday afternoon at 6pm and ends on Sunday at 3pm.
To participate, you must pay a fee of NOK 500 (approx. 45€) if you come alone and need a single room. If you bring one person with you and need a double room, the fee is NOK 1,000 (aprox. 90€). If you bring  your family and need a family room the fee is NOK 1,250 (approx. 115€).  Sunnaasstiftelsen will cover accommodation from Friday to Sunday, breakfast on Saturday and Sunday, lunch + dinner on Saturday and a shuttle bus to the top of the downhill trail. Two-wheeled bikers must buy their own lift ticket and use the chair lift if you want to bike down the downhill trail (due to limited space on the shuttle bus). You must cover the journey to and from Trysil yourself. 
Pictures from previous years
How to apply and criteria
You have an acquired spinal cord injury, or similar physical impairment.
You are 12 years or older.
You have not participated in Camp MTB Adapt before.
Beside our criteria anyone can apply, including those who live outside Norway. You need to apply before May 1st through our application form which you find here. Use the linked called "klikk her".

The form is in Norwegian so look at this translation to be able to apply.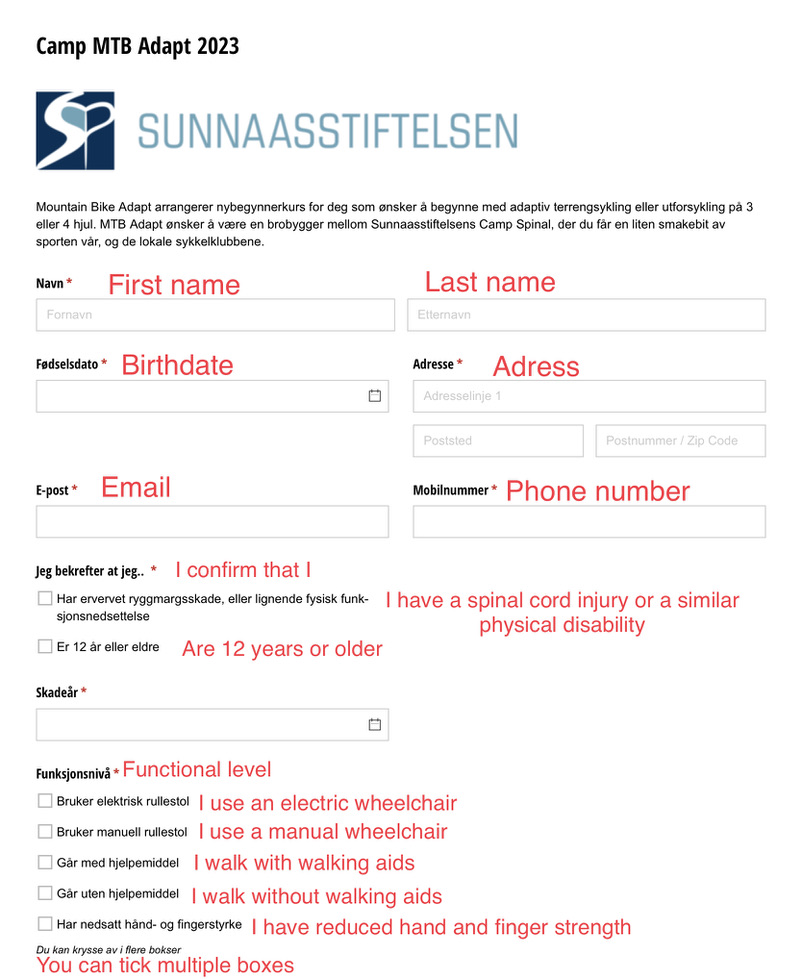 If you have questions related to Camp MTB Adapt contact project manager:
Gunhild Bottolfsen at gunhild@sunnaasstiftelsen.no