Høgevarde
Høgevarde is quite close to Oslo (120km) and is situated in a really beautiful high mountain terrain. Høgevarde works with World Trail, a company that built Blue Derby in Tasmania. Blue Derby is regarded as one of the best bike parks in the world. Høgevarde future goal is to be a leading European mountain bike destination.
Sauvallsvingen
A machine-built "trail" with large doses and various jumps and b-lines. The trail is wide enough for adaptive mountain bikes and works well for everyone regardless of age and cycling experience.

The first half is a nice and in some places you ride through fantastic high mountain terrain. The second half brings more speed and flow. All beams and turns works perfect for 3-4 wheels bikes. There are fantastic views of the the Høgevarde area, as well as several picnic areas along the way. You can park along Gulsviksetervegen, and then cycle the same road to end where the starting point of Sauallsvingen.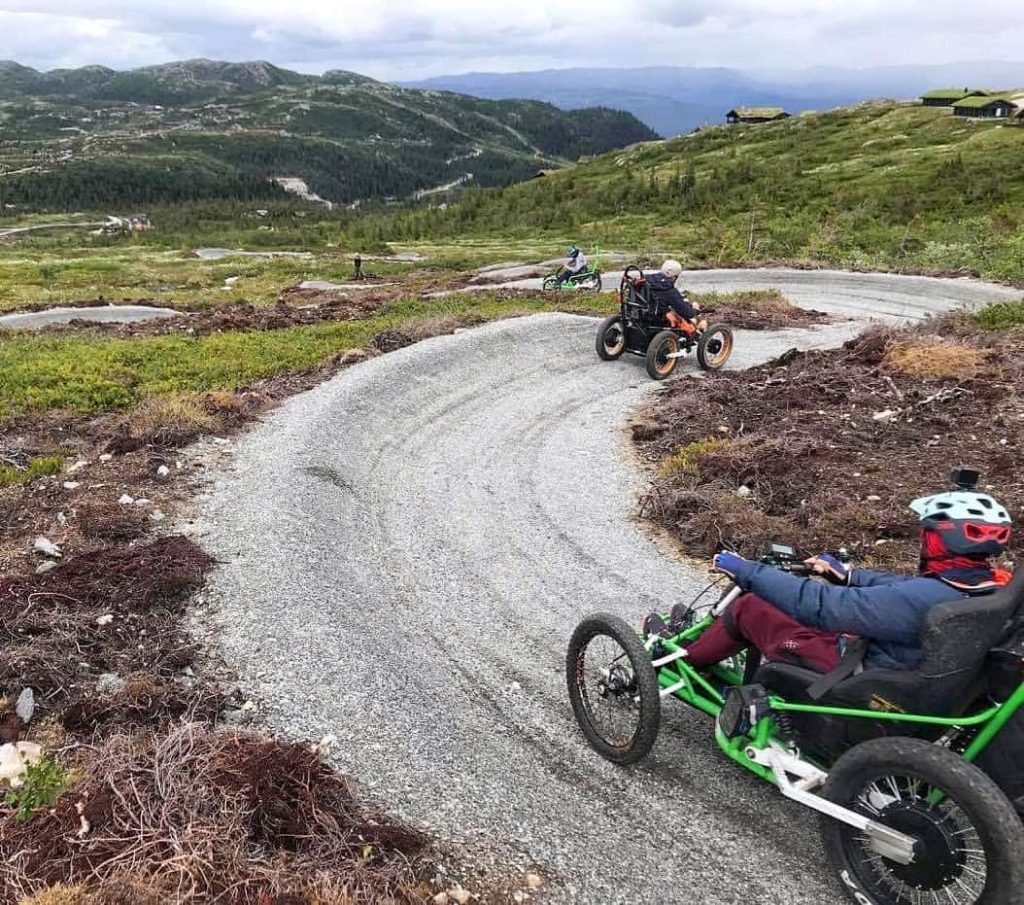 Gravel roads
There is quite a few gravel roads at Høgevarde so if you just want to get out in high terrain and get som beautiful views Høgevarde is a great spot. One option is to ride the gravel road "Vetervegen" starting at "Gulsvik". It goes along the river "Krøderen" towards "Noresund".